How local authorities can combat fly tipping with overt redeployable CCTV cameras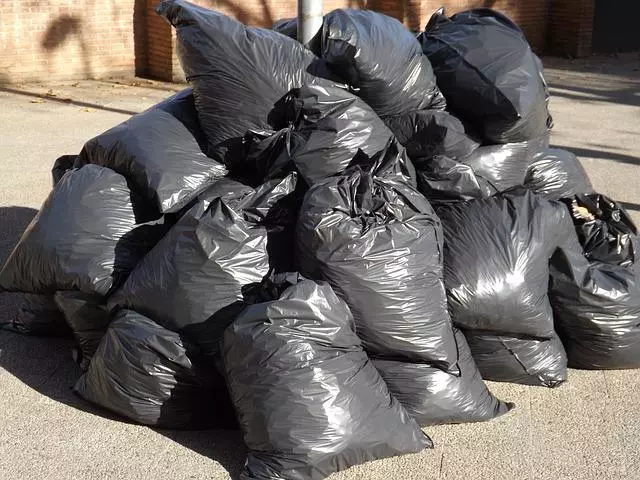 In a previous article, we discussed the ways in which councils and local authorities can use covert, or hidden CCTV cameras to tackle fly tipping and antisocial behaviour. Today, we'll look at the value of installing redeployable CCTV cameras in plain sight, and how this can combat fly tipping.


Fly tipping, or illegal waste dumping, has become a significant problem in some parts of the UK. From 2012 to 2019, the rate of large-scale tipping doubled, and once the Covid-19 pandemic struck and municipal tips closed, it increased by almost 300%. While eliminating fly tipping altogether will involve plenty of time and resources, as well as coordination between local authorities on a national scale, you can invest in overt re-deployable CCTV cameras to deter fly tippers and keep them off your property in the meantime.
Negative impacts of fly tipping
Dumping rubbish on unlicensed land has plenty of negative social and environmental impacts for local authorities and residents, including:

• Environmental Impact: Fly tipping in rural and suburban areas can contaminate the soil, affecting livestock, crops, and wildlife. It can also cause severe damage to marine biology if the dumping happens in or near a stream or lake. In urban areas where fly tipping is more common due to increased population density, the waste can attract vermin and increase the spread of diseases.

• Financial Cost: When people illegally dump rubbish on your council land, it becomes your responsibility. Private landowners spend up to £150 million a year to clear the waste dumped on their land by fly-tippers, while local authorities spend nearly £50 million to clear public land.
Anti-fly tipping cameras
Short of completely fencing off at-risk public areas, the best way to deter fly tippers from dumping rubbish is to increase the risk of them being caught by investing in overt redeployable CCTV cameras. These visible cameras offer a quick security solution through simple installation, ease of use, and simplicity in taking them down after serving their purpose.

Since fly tippers tend to operate at night and in remote areas, catching them in the act can be difficult. Most roadsides, construction sites, and secluded areas popular with fly tippers do not have a permanent CCTV presence, minimising the risk of offenders getting caught. Convicting someone of illegal fly tipping without photographic evidence is extremely difficult.
Why invest in re-deployable CCTV cameras?
Redeployable overt CCTV cameras are a very useful weapon in the battle against fly tipping on local authority land, for several important reasons:

1) They act as a deterrent: A fly tipper will likely flee to avoid being recorded if they notice the presence of redeployable CCTV cameras. If you want the cameras to act as a deterrent, have them installed in a visible location but out of the fly tipper's reach if they try to destroy the camera.
2) They are easy to use, install, and remove: Unlike conventional CCTV cameras, which require a mains electric connection and supporting infrastructure, you can install redeployable anti-fly tipping cameras in a matter of minutes. This lets you tackle one of the most difficult aspects of fly tipping – namely, the way in which fly tipping hotspots develop for a few weeks, before switching location. As soon as one fly tipping event occurs, redeployable cameras can be installed on site to deter repeat offences.
3) They are suitable for remote areas: Redeployable overt CCTV cameras can be installed in all remote areas at risk of fly tipping, including country lanes, unlit fields, woodland, parks, alleyways, and construction sites.
4) They provide evidence: You can use the high-resolution images generated by redeployable CCTV cameras to identify car number plates and recognise the facial features of fly tippers for future prosecutions.
Contact iC2 distribution today
Overt anti-fly tipping cameras are powerful deterrents to would-be fly tippers and help identify people engaging in illegal fly tipping on local authority property. Contact us today for the latest designs of re-deployable CCTV cameras and find out more about how an overt surveillance presence can help reduce fly tipping in your area.



Image source: Pixabay
Written by Paul Carter on July 12, 2022 2:09 pm